25 Years in Business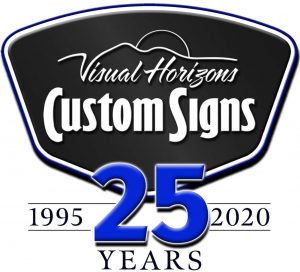 When we started our business back in 1995 full-color printers weren't readily accessible.  If we wanted multiple colors we did it layers of vinyl.  The industry has grown by leaps and bounds over the last couple of decades and we've been there every step of the way.  Our company was one of the first sign shops to purchase a full-color digital printer in this area, and also one of the first companies to offer vehicle wraps.
Our expertise has continued to grow through our experience.  We work hard to stay on top of new technology, new technigues, and new media so that we're offering our customers the best possible products.